… the book [Affairs of the Heart] chronicles the spiritual journey of its' author and her personal re-awakening to the importance of faith in her life."
– Most Reverend David M. O'Connell, C.M., J.C.D. Bishop of Trenton, NJ
---
Dear Janice,
Your book is beautifully done. I hope it will inspire many to turn their lives over to Christ and know the Love of Abba through the Fire of the Holy Spirit!
You are truly blessed to feel this call and to accept it wholeheartedly for the salvation of souls. May many be inspired and encouraged to come more closely to Christ and His Church, so as to share the joy and deep inner intensity of spirit that is so evident in your life and work.
Blessings, Fr. Brendan Williams
---
Dear Janice,
It was truly a blessing to have you among us and I am so glad to see God using you as an Emissary of His Holy Spirit to the world which is in such need! Bless you now and throughout your ministry to others! I will coordinate with the folks here and I know they will want to have you back (perhaps after a worship service as you have suggested) and again THANK YOU SO MUCH for blessing us!"
In Christ's Love,
Pastor Bruce J. Wood
First Baptist Church of Hightstown
---
Hi Janice,
I appreciate your kindness in presenting to me the beautiful book 'Affairs of the Heart – God's Messages to the World' . It was very simple and easy to read and I enjoyed it. God used you to write a good book to inspire and encourage people to turn to God of life and love, mercy and forgiveness, grace and blessings. 'Ten Guidelines from God' truly touched my inner spirits and the goodness of God.
God bless you, protect you and give you always peace.
With respect, prayerful best wishes and personal regards,
Father Joy Chacko
---
"Janice Willett is a compassionate and deeply spiritual person. In this book she has written about some of her amazing experiences, showing yet again that there may be more sorts of things in the world than are dreamt of in our philosophies!"
George Hunsinger,
Princeton Theological Seminary
---
AFFAIRS OF THE HEART
"After thirty years of being a devoute spiritual seeker, I must tell you that your words deeply resonated within me as only the truth can. Other than reading the Aramaic translations of Christ's words, the Bible, or the Course in Miracles, I have otherwise never felt Jesus' Spirit radiate so undeniably from the written word."
DYING WITHOUT CRYING
"I loved your book. You courageously approached a difficult subject matter, and have slammed the ball out of the park! You have created a practical, yet compassionate, source of comfort to those in need. God bless you for perpetuating one's dignity in their transition, while lessening the heartbreak of their loved ones. No one gives us a book on how to live when we come into this world, but you have surely given us a book on how to move on to the next world."
– John J. Grande
CFP, Board member -Tissue Banks International
---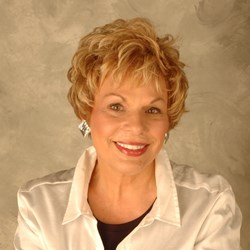 "First Aid Kit for the Soul. A book Everyone should have at their side"
Christian Talk Radio Host, Kathryn Raaker
---
Affairs of the Heart - God's Messages to the World
"Inspirational, powerful message that has inspired and changed me. A go-to book that you can keep revisiting because each day brings new awareness and God speaks every day to me through this book. Love it." Amazon Customer
---
"MANDATORY READING: Affairs of the Heart spoke to me in a profound way. Whatever your view is on God or a higher power you will find rich meaning and inspiration in this book. Once I began I could not put it down. No matter what I am going through, or what you are going through consolation can be found in these pages- absolutely life changing." – Rebekah
---
"This book was a wonderful way to connect to our Lord. The photos are beautiful as are the words. I love the cover … it invites you to open the book as well as your heart to Jesus. Buy this book, you will not be disappointed."  – Maureen Ireland
---
"This book is inspiring. It is a short read but has lifelong messages. Definitely a must-read."  – Lizzy Caso
---
"I really would commend this book … it's just incredible; very very much from your heart. I could see a 180 degree change. You were so blessed to be able to experience the Lord's healing which was miraculous and wonderful." - Jane Merritt,  Host TV-10 "Called To Serve",
---
"The Book was fantastic! I will pass the word along and keep in touch. God Bless You!" - Deacon Mark,
---
"Janice, excellent reflections for those seeking the only real peace. [Affairs of the Heart is] Well written and thought out." - Wayne Weible, author 'Medjugorje: The Message' 'Medjugorje and the Eucharist',
---
"I wanted to thank you ... in particular, in reference to the Message 'As to Your Children' in the book 'Affairs of the Heart'. I have read that inspiration several times and got so much out of the words! I found myself playing with the kids this morning in my bed and I opened my sunroof on the way to their school this morning to let it snow inside the car. We all had a special morning thanks to your contribution to us! Keep up God's work and know that the sweat and tears are making a difference in people's lives!"John S.,
---
"Your book touched my soul. I am so glad that you listened to God and are able to share His Words with the world. I am sure many lives will be changed because of you taking the task He had planned for you. The book gave me a sense of peace...and the photos completed that peacefulness. Wishing you much success! God Bless," - Pat,
---
"Wow! I have to say this is a book that speaks to ALL religions and can easily transform the world ... great job!" - D.B.,
---
"The book is clearly inspired by God. It is impressive … His words just pop right out of the book." - Glen J. Dalakian, Tandem Radio
---
"Be quickly & easily transported to a world of beauty and peace. The book is beautifully illustrated with page after page of breathtaking photos with overlaid profound inscriptions on each page." - The Grande Group,
---
"Affairs of the Heart is an extraordinary account of messages Janice received from God. And, to all those skeptics out there: I actually had to cross reference the research to make sure historical and linguistic references were accurate, and I ended up discovering additional, supporting evidence (which the author was unaware of beforehand) that supported the messages she received." - Laura Carlson, American Editing Services
---
"Excellent and right to the heart - I thoroughly enjoyed reading this well written book and highly recommend it to anyone looking for a book with a message from God. The author is fantastic - honest and I believe God walks with her and us all..." - OrazioMan,
www.amazon.com/dp/B00J2C9V3Y/ref=pdp_new_dp_review
---
"These messages are so awesome they make me want to strive to be a better person. It is as if I'm reading His word in the Bible, or as if I am reading an offering from a disciple. And, the messages seem as if they are Christ's daily Word for living. All so wonder-filled! Thank you for your generous spirit in sharing the love and peace that Jesus imparts." - Pam,
---
"I finished God's book, amazing just amazing!! I am so blessed that our paths crossed though I am keenly aware it was not by accident! God bless you!" - Catherine,
---
"I just finished the book and words aren't enough to describe how I feel. I have been in tears since the healing chapter and I feel God through this book.I identified with every aspect of it - every emotion good and negative! I love this book!" - S.S.,
---
"So I finished the book. I must say, by the ending, I forgot that you had written it and felt that it was a book by God for his people. I heard his voice. I felt his frustration, disappointment, yet hope and love. You really did a great job!" - D.,
---
"I fell in love with Jesus through you!"- Susan,
---
"Beautiful book! I wish He would join me for a latte and chat ... I felt like He was that warm person. The book really showed this amazing love He has for us all!" - Gloria,
---
"Thank you for sharing your personal journey laced with tremendous joys and times of celebration, and times of trouble and despair. Throughout the book, you have shared God's word as and what you have learned. There were many situations and circumstances that I could relate to personally; and can truly sayI have been blessed and inspired by "Affairs of the Heart". - Maggie,
---
"Your book has moved me, motivated me, and inspired me to be the best person I can possibly be. It has opened my eyes to the world around me and has heightened my awareness … I truly believe God is everywhere! God is within all of us! We just have to be receptive and available for his messages. "At this point, I just fear for the world! I hope that the messages from God can be shared and sent to EVERYONE! Everyone MUST read the word of the Lord. Not only read, but LISTEN. Isn't it funny that silent and listen are spelled with the same letters? It is times of deep thought and silence that you truly can hear the word of the Lord." - Dani,
---
"Thank you. This is, I believe, the best gift I have ever received, on so many levels. I just finished reading it and had to write you. Your story is beautiful . . . your journey is enlightening . . . and the words of our Lord are, and always will be, our path to salvation. Bless you for being strong enough to get The Words published! I must admit to you, I feel closer to God for having read this book. It transcends all earthly religions, a belief I have always had and a sensation I felt while reading tonight. Faith is what is important, faith in our Lord God and Jesus Christ, despite which religion we are bound to. Here's to the world reading your book! Everyone, everywhere! "A thing of beauty is a joy forever" — Affairs of the Heart is simply beautiful!"- MaryAnn,
---
"Hi Janice, I just wanted you to know that I was having an extremely stressful day at work today and came across your "As to anxiety" picture and quote in your book. I just wanted to say thank you."- Lee,
---
"I wanted to thank you ... in particular, in reference to the Message 'As to Your Children' in the book 'Affairs of the Heart'. I have read that inspiration several times and got so much out of the words! I found myself playing with the kids this morning in my bed and I opened my sunroof on the way to their school this morning to let it snow inside the car. We all had a special morning thanks to your contribution to us! Keep up God's work and know that the sweat and tears are making a difference in people's lives!"John S.,
---
"Janice Willett is a true prophet for the modern age. In the same style as biblical prophets of old her messages come as both a warning and a blessing. This is a reminder that life isn't about seeking pleasure or achieving vain pursuits. Rather, it is a gift and an opportunity for redemption."- Michael,
---
"The book is beautiful. Thank you for sharing your faith with me. What I got from "Be Still Thy Heart" is that I am so busy moving and trying to get things done … that I don't stop and listen to Him, really listen. After we spoke and I read your excerpts, I asked Jesus what was stopping me from knowing what it was He wanted me to do, and He told me that I am too rigid, and the door to my heart is not fully open yet. I keep closing it … and I have to stop doing that, and only then will the door open wider. Like the first sentence says, "through patience and understanding you will find peace and happiness." If we could only keep on the road; I have made a conscious choice and effort to start focusing on me so that I can be peaceful, loving and kind and healthy. Peace and Blessings - Dee,
---
"I feel Jesus is alive right here with us after reading this book!"- Leo,
---
"Janice - In my well read opinion you have created a magnificently beautiful and honest work. The pictures alone are worth owning the book. You should be proud and stand tall for your effort and courage and loving intention. You are a good person Janice and you have done the nearly impossible .... You have written a beautiful book! You were a willing instrument of God and will be blessed with His grace because of your work. I'm proud of you and congratulations on a job outstandingly done." - Joe,
---
"You made such a difference in lives today ... I was a witness to it and blessed by it :)" - Sue,
---
"We need people like Janice who willingly and lovingly listen to God, when so many of us have closed off our hearts, and to share what He says with the boundless number of us who need to hear Him." - BA,
---
"You are His messenger. He only instills that kind of trust in individuals whom He knows are ready and able. You are in a very small percentage of the world. You are a lucky lady." - Kevin,
---
"Of all the books about God, this one's the best!" - D.R.,
---
"Just wanted to say I loved the book - it was really inspirational!! So happy I bought it, thank you!" - Nicole B.,
---
"Tears of joy!! I'm speechless ...your work is too beautiful for words!!" - Lizzie M.,
---
"What beautiful graces(s) you have been given. You are thrice blessed, with your own story of God's enduring love for you, and the special gift of placing His with you so that you could share it with others. You have written it with such clarity and ease. This being because it is real, true, telling of your encounter with TRUTH. We pray that your encounter with Christ raises for others who read your story, to understand that this is what God desires to give to each of us in their own story and relationship with HIM, who deeply desires to have a personal relationship with each of us. How to tell one another that God loves them and that they are very important to Him ??? Perhaps your book will open their hearts to this reality. And I am not finished reading all , but I had to stop and let you know my thoughts. All praise and honor to Him. Prayers," - Judy,
---
"The whole world needs to read 'Affairs of the Heart – God's Messages to the World'. Of all the inspirational books I've ever read, this is the best by far!" - Rose D.,
---
"Privileged to have read Affairs of the Heart, my surprise is not that God shares His Message's to the World through author Janice Willett, but that Janice herself finds it difficult to believe that God reached out to pluck yet another flower from the desert. Having known Janice since sharing Crayola's in kindergarten, she has always been a curious and energetic yet humble spirit searching for wisdom and understanding in her life embracing journey to flourish wherever planted. God tells us that He liberally gives wisdom to those that ask, and I have on many occasions witnessed Janice seeking God and asking for His wisdom. It is my belief that all who read Affairs of the Heart will know that this book contains God's gifts of wisdom handed down from above." - Pamela B.Z.,
---
"I really liked the author's narrative and found her sincere and compelling. Pictures were lovely...Overall, a deeply personal account that I am thankful for reading and sharing with others who may benefit from her words." - H.C. Fineisen,
---
"Dear Janice, Your book is beautifully done. I hope it will inspire many to turn their lives over to Christ and know the Love of Abba through the Fire of the Holy Spirit! Blessings," - Fr. Brendan Williams,
---
"Thanks so much for writing this book ... You truly have a gift! I am so touched and grateful to have given copies to others. I received a beautiful bouquet of flowers from one of the recipients because it had made such a difference in her life. I look forward to seeing this book with the "big names" in TV religious programming, Joyce Meyers Ministries who works with empowering women and Joel Osteen. Stay strong and persevere, for this is truly worthwhile." - Carol J.,
---
"OMG I haven't even finished the book and miracles are happening in my life! After all these years of wrong choices,I met the most wonderful man! I can't thank you enough!" - Lori W.,
---
"I love your book!! I enjoyed your honesty to Jesus about not feeling worthy in the eyes of others to write the book, even though he selected you to do this for him. The discussions between you and Jesus were so easy and honest. I also loved the part when you heard Mary reciting the Rosary with the two other women in the church. I always knew Saint Veronica's was special, your story validated that for me." - Carleen M.,
---
"I really saw your relationship with the Lord … you listened and were obedient to Him ... that was beautiful! Sometimes maybe we all here a voice and maybe just don't pay attention. Thank You" - Mary Ellen,
---
"Deeply inspiring and engaging story raising one's level of spiritual consciousness..." - Linda D.,
---
"I read the book 4 times in the past 2 days and feel I'm finally getting answers to my prayers. I am ready to become instrumental in helping my family heal! I have never felt the love and presence of God until after reading your book" - Richard W.,
---
"I was able to access your book via the Kindle Reader on Amazon. After reading the preview, I did feel compelled to read more. When looking for a spiritual book, I look for an author who is relatable and comes from an authentic place, as my faith is a delicate and always evolving. In your preface, you admitted that you were flawed and scared for the role He had prepared you for, demonstrating that you were both relatable and humble. This left me wanting to read more about the role that He gave you, hoping that it would encourage me to open up to Him about my path to serving." - Katie W.,
---
"This is so awesome!! You are someone spreading love, hope and Christ's teachings in a world that seems so set on hate and destroying itself. You are a soldier for Jesus in a society trying to kill God and all that is fair and good, free and happy. Your word is your sword and you are a true warrior to help save this planet and the good souls on it. I'm proud if your tenacity and courage. God bless you Janice for fighting a fight that few will dare to enter." - John,
---
"I received the copy of the book you sent on Friday. I did not get a chance to read it until Saturday night, all I can say is WOW!! You are a true, beautiful soul with a wonderful message to tell. I feel like God was speaking through every word you wrote. God Bless you. You are a blessing to me!! Your testimony about your priest was endearing. I feel like he is a wonderful encourager that God put in your life. Embrace him!!" - S. Cavanaugh, First Baptist Church of Hightstown, NJ
---
"I just wanted u to know I finished the book, it was well written and very moving!! I loved it!! Congrats again." - Maria R.,
---
"I recently purchased your book the other day - you wrote the book beautifully, as though you were having a one on one conversation with the reader. I could envision your conversations with Jesus, its truly a blessing. In reading the book, I didn't know Jesus spoke to us like he did with you … I am impressed with your complete love of Jesus, your devotion, your strength, trust and personal relationship with him as well as your devotion to the Blessed Mother and Holy Spirit. In reading your spiritual journey and consistent trust and faith in Jesus, it is extremely inspiring and clear he wants each of us to continue to seek him, pray, speak to him and bring him into each minute of our lives building a strong foundation in Jesus to have a personal relationship with him." - Mari E.,
---
"The book is amazing! I read through it right away! Many blessings to you!" - Anne,
---
"Loved your book, I really loved the message from the 10 Commitments. I thought it was amazing that God chose you to write this all down. You are truly blessed. I am a very spiritual person and am a catholic but have veered away from church because it seems like I was looking for something more. I pray every day and didn't feel that it was necessary to go to mass. You have renewed my faith in going (to)church. I am seeing things in a different light and receiving what the mass means to me and to be closer connected to God, Jesus and Mary. Thank you" - J.B.,
---
"I want to let you know I enjoyed listening to the radio show - I found it on a link. What a journey and an amazing relationship you have with The Lord. I want that too; and your book - I am reading it over again and again." - M.E.,
---
"Hi Janice, I just wanted to thank you for the book and all the work it must of taken for you to write it. I absolutely loved it. Thank you again." - Patsy,
---
"I was just thinking how courageous you are in life. I really admire that in you and find you to be a great role model for anyone who wants to live a life they love and live it powerfully. You are always on the court and never in the bleachers. When most others are nothing more than a pile of petty complaints and excuses about why life isn't giving them what they want or "expect", you are out there making it happen. You risk everything, but in return you are truly alive and making a difference in the world. Your light and energy is shining upon all who are in contact with you. It is God's light that shines through us, and we are the conduit in which we can choose to redirect that light to those who are willing to see it. To live life passionately is to celebrate the life that Christ has given us. You are not stingy in giving everything you have. You live a life of abundance and those around you get to share their own possibilities of how big they can also be. You give without knowing it. Your kindness and love and aliveness helps shift the world we live in and makes it a better place for everyone." - John,
---
---
---
"Your book was truly inspired and led by the Holy Spirit ... You've become a good listener, thru life's trials... Something, that even lots of Christians struggle with, in our daily walk with the Lord. It's evident, that you "have" ...and ... that you love your "personal relationship", with your Lord & Savior, Jesus Christ.... And I sense HE'S most important in your life...meaning that you love Jesus, more than any person...or thing... Praise God! I'm sorry that you went thru the hardship and pain of a divorce, a few years ago.... But it's evident, that The Lord has carried you thru…" - Tom J.,
---
"I just wanted to tell you that I started to read your book and I didn't want to put it down. I can't wait to get home from work and read some more!" - Ms. P.,
---
"Janice, I wanted to let you know you impacted my life with your Christian outlook on life. The Lord will continue to let blessings flow your way"Judy,
---
"Your Book is next to my bed. I love it!!" - R. Glassman,
---
"Janice you are an amazing person and author of this wonderful book. You have changed my life from reading this wonderful book. I've learned so much of how the Lord wants us to be. Iam forever grateful. Thank you."S. Esposito,
---
"Janice is a life-changing individual"Bert Baron, WCTC Radio
---
"Hi Janice, Loved your book. I was very impressed." - Mike,
---
"the book is clearly inspired by God. It is impressive … His words just pop right out of the book" - Glen Dalakian, Tandem Radio
---
"The First Aid Kit for the Soul. A book everyone should have at their side." - Kathryn Raaker, Christian Talk Radio
---
"Your Book is next to my bed. I love it!!" - R. Glassman,
---
"I recommend this book to everyone … a great book ... I love it! Thank you and thank God for this book." - Bobbie Priddy,
---
"Thanks, Janice, for sharing your book and God's messages with us! More blessings to your ministry!" - Angie R.P.,
---
"It was such a pleasure to meet someone who has a strong relationship with our Lord. You really inspired me to build a close relationship with Jesus. Your book is beautiful, and I look forward to gift them" - Linda Birri,
---
"This is one of the best books that I have ever read as far as messages from the Lord; except, of course, the Bible. The first part is how the messages came to be. The messages are at the end of the book and I have read them several times now and I would recommend them to everyone." - Kathy Geiger,
---
"Janice, Thank you for such a spiritually moving experience last night. I felt such peace and comfort as you spoke. Everyone was moved by you testimony of God's love and forgiveness. It was so kind of you to share your birthday with us. God bless you and keep you in His light. Love and prayers," - Linda DeLicio,
---
"We are the blessed ones, your testimony was so very moving and I know the Lord used you to reach many and touch their hearts to draw them to Him. ABUNDANT BLESSINGS to you my beautiful sister and friend…" - Anna Stroebel Barton,
---
"I really liked your presentation and finished your book. Wonderful. It is a blessing to be able to hear someone's story and their interaction with God. Thank you for sharing physically and spiritually. God bless." - Peggie Corcoran,
---
"Being a Christian woman who seeks to help other women come to know God's Word and His promises thru Bible Study, I have found great comfort and strength in the divine messages given to Janice (in her book "Affairs of the Heart"). Her honesty and faith thru her journey writing this book from God is truly inspirational. We should all listen and learn and most importantly say YES to God like Janice did! Believe and Trust in the Lord!" - Lisa Bravo Zimmerman,
---
"Janice, It was so nice to meet you at the small bible study group I attend. Your story is so inspiring and touching. So many times I hear from God, yet don't listen because it doesn't seem like I think I can do the things he is asking of me. You are an inspiration and I enjoyed reading about and speaking to you about your journey with the Lord." - Dina Wehrle-Nicholls,
---
"Inspirational, powerful message that has inspired and changed me. A go-to book that you can keep revisiting because each day brings new awareness and God speaks every day to me through this book. Love it" - Amazon Customer,
---
"This is an excellent book. I enjoyed reading it very much. I suffer from depression and reading it brought peace and joy into my life. I recommend it to everyone that is going through a difficult time and to those that are content and free of ordeals also." - Cuchita,
---
"I read this book not knowing what to expect. I was so uplifted by Affairs of the Heart...the messages and inspirations that pack every page. I am convinced that God has a plan for us all, loves us deeply and can bring peace and joy into our life no matter what our circumstances are. Janice's story is simple and beautiful and the messages God has for us are too. I highly recommend this book, not just for a one time read, but for daily inspiration. Leave it on your coffee table, kitchen table ....wherever you will see it daily...and let God touch your heart through these inspired words! Thank you J.I. Willett for sharing the love that God has revealed and shared with you with us all!" - Mike M,
---
"Just finished an awesome book! If you are looking for a great read... try out this book by my good friend, Janice Willett (‪#‎GodsGirl‬)" - Lisa C. Shimko,
---
"Hi Janice, So happy to have met you. I'd like to give you confirmation on so much. At our HOPE prayer group at St jude's Boca Raton many of our members hear from God. They write it down and share with the group. How wise of you to put it in a book to share with a greater audience. God bless you and thank you." - Martha Signorile,
---
"Affairs of the Heart" chronicles Janice's spiritual journey and personal re-awakening to the importance of faith in her life. It is assisting bringing others to Jesus, and to have a closer relationship with God. it is my pleasure to recommend Janice Willett for speaking or presenting her faith – based books. I believe Janice's ministry will enhance the spiritual development of those who hear her speak and read her writings."- Rev. Msgr. Sam A. Sirianni,
---
Dying Without Crying
5 STAR Amazon Review on "Dying Without Crying" paperback – May 4, 2017

"What we need are more books about death that are conversational. This one (Dying Without Crying) is just that. You will not find any jargon or catch phrases or medical-gobbledygook here. This is straight forward conversations about what goes on in and around the dying. J.I. Willett has given us plain talk about death.

The book begins and ends with a poem – which as a poet, I love. But the meat of the book concerns our options for who we are, and become while we are going through the dying process. What kind of character do we want to become? Will we focus on the present? Will we be patient with the process? Will we act the martyr? All of this is a part of the dialogue our author brings to us – as if sitting across a table in a Parisian cafe and just chatting about our art.

It is something we should read if we have been given a terminal diagnosis – or someone we love has. But, it is also a good book for helping us to integrate the idea that we will someday die into our current life. Don't wait. Read this today.

Thomas Johnson-Medland, Hospice Director at BAYADA
---
"Well worth it. J.I. Willett has written a heartfelt, compassionate discourse on end-of-life issues, with a touching emphasis on dignity. "Dying Without Crying" eases the anxiety and fear many people experience as a loved one passes by bringing to light the importance of gratitude for what was, and the infinite possibility of what may come. Ms. Willett also calls out for a revision of traditional healthcare's treatment of those about to cross over, illustrating the need for greater patience and recognition of those about to depart as whole and valued individuals."  – Madeline Ebert
---
"Thank you Janice for writing this wonderful book.Your compassion and love comes out in your book, as it did in person.  I was a caretaker for my elderly parents, and then suddenly confronted with cancer in my only child, my best friend, my daughter. In six months she was gone. Your stories hit home throughout your book. I keep it on my coffee table close at all times. It was a pleasure meeting you." – Pembe Lambiro-Tumbasolan
---
"Ms. Willett's new book, Dying without Crying, is not merely a loving tribute to a friend who has past, but an enlightening "how to" for those of us who are or will be called upon to care for our loved ones and assist them in their journey to peace. Thank you, Ms. Willett for your compassionate and loving "guidebook." - Chris Speck,
---
"It was a pleasure to have you share your experiences with our Rosary group. I have had so much positive feedback. Thank you." - Mary Jean Griffith, St. Catherine of Sienna Alter Rosary Group, Farmingdale, NJ,
---
"Just finished watching the TV10 "Called to Serve" video. It was done with great care – assigning to our Lord His great yearning to have you meet with Him. Why do we resist for a time?? Only He knows; but He does have His Way in persisting with His great and glorious Love for us. He has a plan, and when we finally surrender to Him (called by and irresistible Grace) we wonder why it took so long to live in this new journey He had destined us to live – with Him. All honor and Glory to Him and the wonderful journey He has for you. He does really good work!!!!! This is the proper time He planned for you and you said yes. Great interview. You expressed yourself with great clarity. Thanks for sharing it with me. " - Judy Gibson,
---
"EXCELLENT BOOK! I am writing this letter for the purpose of recommending Ms. J.I. Willett's book entitled "Dying without Crying." I am the co-owner of two funeral homes family owned and operated of 7 generations. From my experience, this short novel is especially comforting to families making pre-arrangements for a loved one. It gives family members the reassurance to "let go" by providing information they can relate to as they journey similar paths, experiences and emotions." ~ Best Regards, - Kevin Freeman CFSP - Freeman Funeral Home Services,
---
"Thank you for introducing us to "Dying Without Crying." What a comfort it has been to the families we are serving … to help them through the difficult times. We highly recommend this book to funeral homes, hospice associates and families transitioning through the end of life process." - Clayton & McGirr Funeral Home,
---
"Well Done Good And Faithful Servant. I just watched your powerful witness on 'Called to Serve' TV10. I look forward to your new book. Well Done Good And Faithful Servant!" - Fr. Bill Thomas,
---
"Thank you, Janice. Your words fill up our empty spaces. Blessings." - John Carlucci, St. Mary's, Colts Neck, NJ,
---
"Angels exist & many times as 'ordinary' people who the Good Lord puts on our path. My dear friend & Two Rivers Women In Business member, Janice Willett, is an angel on earth. I'm blessed to share this special interview (TV10 "Called to Serve"). Please listen to the end, there's a particularly poignant story of helping a stranger die in peace." - Debbie Downie,
---
"This book may be tiny, but the impact is enormous. The easy – to – read prose may be simple but its concepts are deep. It is a book to read and refer to repeatedly as we face the inevitable. It is a volume that should be given to all the harried caretakers who carry loved ones through the end of their days on earth. It should be read by all health care workers and hospice volunteers. It is a gift to be given to those with terminal illnesses. Dying without Crying is a gem that glows with the wisdom of the ages and shines a light on faith, death, and love." (full review in Media Section) - Karen Kelly Boyce,
---
"In simple words, the author opens a vista of complex human emotions. We are brought to the edge of life while enveloped in a look back moment that attempts to provide meaning to our overall existence. The reader is overwhelmed by the descriptive examples of human interaction that are used to exemplify the many views and fears we each confront when facing the great mystery of death. The book contains many instructive tools, created through meaningful vignettes to help us handle and make sense of the death of loved ones as well help us face our own mortality. Moreover, the book provides a spiritual reassurance that death is not the end. Regardless of our own religious beliefs and without imposing the author's views upon the reader, Ms. Willett provides us with a certain comfort about the spiritual life after death that many religions fail to fully explore. " - ROBERT DENNIS M.D., F.A.A.O.S., C.I.M.E.; And author, Informed Health Plan Act of 2017,
---
"Perhaps because I have been a caregiver professionally for over 30 years, and also for family members, I really like this book. The author clearly has experience in the field from the details given. There is an overriding sense of reality in the work – that is 'no one gets out of this world alive' -without being depressing or unrealistically spiritual. Impending death hurts but does NOT have to be a battle lost, neither is it a picnic in the park for all concerned. The book provides useful, actionable tips for those with little experience in this realm of life. Dignity, the right to make decisions, the right to be treated as a living person by all, medical professionals, family, friends and others, is key to this challenging time. This work is a roadmap to help the reader accomplish that." - DENNIS McGEEHAN Professional Healthcare Provider,
---
"In her book, "Dying without Crying," J.I. Willett has truly captured the struggles and triumphs of those dealing with terminal illness. Her book is a beautiful, concise guide for both those who are terminally ill and those caring for them. It reiterates the need for all of us to remember to love and respect each other, and live each day to its fullest! " - CAROL A. JOHNSON LCSW, Geriatric Care Manager,
---
"I was truly moved by this book! From the first sentence to the last poem, "Dying Without Crying" will take you on a journey not just through the author's experiences but the common experience of facing death with dignity and the sometimes difficult emotions and circumstances that accompany it. Just like the Resurrection of Jesus, Janice's experiences will bring you hope that even in death there can be room for new life; and that the end-of-life journey is really just preparation for the glorious new adventure that waits for us beyond the veil. This book will help you to "pack your bags" or help another do the same; and leave this life surrounded by Dying Without Crying love, set free from regret, and ready to enter the waiting arms of a compassionate Father". - REV. BRUCE J. WOOD Lead Pastor First Baptist Church, Hightstown, NJ,
---
"The work is "book-ended" by two magnificent poems that convey the author's essential message very well. Both are very simple poems that indicate that death need not be viewed as a total end. When I read the title, I assumed the "without crying" referred to the person facing a near-term death; but it quickly became obvious that it also referred to the loved ones on the journey with them. The writing is very clear, as is the message. After reading the Table of Contents, I was very much interested in reading the whole book" - THOMAS E. PORTER Author, Is a Catholic A Christian?,
---
"Another wonderful book from a wonderful author! A quick and compelling read, this book carries a profound message in an entertaining and engaging writing style. The easy-to-read organization makes it a book of the ages. I loved it!" - Amazon Customer,
---
"Just read the book. Very short and to the point. Everyone has their appointed time … sometimes it helps to know it is coming." - Nancy Schetelick and Lenore Reagan,
---
"A truly unique and easy read on the subject we all try to avoid As a widower and a Sociology student, I am very familiar with the topic of death and dying. I have experienced and been councilled through grief and studied how to give care to those that have experienced death and to help families make caregiving choices. This book is truly unique in that it deals with the process of being terminally ill..not the aftermath. It is done in a compassionate and concise manner and speaks to the heart in a practical and loving way. It is not written as a psychological textbook, but as loving advise from a friend. Janice reminds us to live every moment and that we can give every moment meaning...not just for ourselves but for our friends and loved ones too. This book not only tells us how to pack our bags for the journey home, but what to pack and what to leave behind." - Mike M,
---
---
"Just read the book (Dying Without Crying). Very short and to the point, everyone has their appointed time, sometimes it helps to know it is coming." - Nancy Schetelick,
---
"EXCELLENT BOOK! I am writing this letter for the purpose of recommending Ms. J.I. Willett's book entitled "Dying without Crying." I am the co-owner of two funeral homes family owned and operated of 7 generations. From my experience, this short novel is especially comforting to families making pre-arrangements for a loved one. It gives family members the reassurance to "let go" by providing information they can relate to as they journey similar paths, experiences and emotions." ~ Best Regards, - Kevin Freeman CFSP - Freeman Funeral Home Services,
---
"in her book "Dying without Crying" Janice courageously approaches a difficult subject matter to create a practical, yet compassionate, source of comfort to those in need; especially perpetuating one's dignity in their transition, while lessening the heartbreak of their loved ones."- Rev. Msgr. Sam A. Sirianni,
---
"I was very much moved by your book and I like the format. God Bless you in your work and mission." - Paula Babadi, BSN, MSH Florida Blue,
---
"As an RN for 40+ years, I was curious about this book and the author's perspective on this sensitive subject. A large percentage of my career was spent in the critical care areas, and as such, I encountered death & dying more often than I ever imagined. As a senior citizen now, I have also experienced the passing of several family members and dear friends. This author has had the fortitude to encourage all people, of all backgrounds to consider how to navigate through difficult emotional situations and circumstances with inner strength and dignity. I am thankful that JI Willet has written this book and I would encourage all to consider her thoughts as they seek to prepare themselves professionally, personally or assist a loved one seeking advice, encouragement and comfort on this sensitive matter."Margaret Sioss,
---
"I'm spending time in companionship with your work and am moved by it, and enriched."- David G.,
---
"I think you nailed it. A lot of times people that are trying to be helpful to others often forget that there is a certain dignity that these people hope to retain. Even though they are physically sick, they are still mentally capable. I especially 100% agree with your "Conclusion" chapter. Although I've always lived by the theory of never putting off anything and doing it now, it seems like it's really kicking in now. It is a very sensitive and informative piece."- Pete C.,
---
"I read "Dying Without Crying." I love the way you break things down to their simplest, but also most caring, form. So true how you write about the "Presence of NOW." That is you! You truly are a reflection of your writing."- Pam V.,
J.I. Willett's Speaking Reviews
"I would like to provide you with my feedback of Ms. Janice Willett. I have had the privilege of attending forums in which Janice was the speaker. I listened to Janice intently and was spellbound by what she spoke about. Janice is an eloquent and effective speaker. The topics she spoke about were thorough and included informative detail about the Catholic faith. Janice was adept at adding personal insight and was expressive. I have read Janice's book "Affairs of the Heart". The book and Janice's speeches are poignant and moving. The words she uses provide spiritual inspiration and hope. She is persuasive and motivates people in their faith. Janice would be asset to any organization that hires her." - Mimma Finger, Parishioner St. Gabriel
---
"Your talk held the audience's rapt attention [at St. Robert Bellarmine]. You were sharing with them your own personal experiences , rousing within them to own many of these feelings that they are feeling or are experiencing now. You touched an inner place that they may not have looked at before. All glory to God who graces you with gifts that you are putting to good use." - J. Gibson,
---
"We are the blessed ones, your testimony was so very moving and I know the Lord used you to reach many and touch their hearts to draw them to Him. ABUNDANT BLESSINGS to you my beautiful sister and friend" - Anna Stroebel Barton,
---
"I really liked your presentation and finished your book. Wonderful. It is a blessing to be able to hear someone's story and their interaction with God. Thank you for sharing physically and spiritually. God bless." - Peggie Corcoran,
---
"Janice, Thank you for such a spiritually moving experience last night. I felt such peace and comfort as you spoke. Everyone was moved by you testimony of God's love and forgiveness. It was so kind of you to share your birthday with us. God bless you and keep you in His light. Love and prayers" - Linda DeLicio,
---
"I meet Janice at a Catholic Women of Zion's event. When we first met, I sensed a connection. Janice has a special presence about her. During her dynamic presentation, she shared her testimony and focused on the question we all ask ourselves ... "Am I Enough?" She is an inspirational speaker who spreads a "special light" on those she encounters. "- Helen Bailey,
---
"I heard you speak at St. Robert Bellarmine in June. I was prepared to be bored and your speech blew me away .. it was very powerful!"- Frank,
---
"Janice, It was my pleasure to have met you. Thank you for giving such an uplifting and inspirational talk to our group. God bless you for your good works." - Josephine Farley, Rosary Altar Society, Holy Family Church, Union Beach, NJ,
---
"I had the pleasure to hear Janice speak here at St. Robert Bellarmine in June. She is an eloquent and effective speaker, able to held the audience's rapt attention as she shares personal experiences, the power of forgiveness and encouraging listeners to continue their life journey into God's arms with love and peace. Janice connects well with the audience, providing a wonderful opportunity to empower people to make a difference in their lives and the lives of others … the faith that carries us through everyday living. I believe Janice's ministry will enhance the spiritual development of those who hear her speak and read her writings."- Rev. Msgr. Sam A. Sirianni,
---
Submit Your Testimonial: